Close
PR. John Stagg
Principal Investigator at the Centre Hospitalier de l'Université de Montréal (CHUM)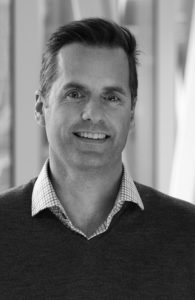 His laboratory studies the immunological pathways regulating cancer progression and metastasis to identify novel targets in immuno-oncology. He previously made a key discovery within the IO field, identifying the enzyme CD73 as a novel target. 
He is also co-founder and Scientific Advisor member of Surface Oncology, previously Scientific Advisor of Tarus Therapeutics and on the board of director of BioCanRx, the Canada Immunotherapy network. Prof John Stagg is graduate of Mc Gill University, Montreal Canada.
He received several distinctions, including the FRQS young investigator award, the CIHR New Investigator award, the Terry Fox Research Institute New Investigator and the Excellence award for outstanding contribution for a new investigator under 10 years of Faculty appointment by the CHUM hospital. Since 2010, he is recipient of the Jean-Guy Sabourin Research Chair in Pharmacology from the Université de Montréal Faculty of Pharmacy. He has published more than 100 studies in prestigious journals.