Close
Laurence Rulleau
Managing Partner - CTI Life Sciences Fund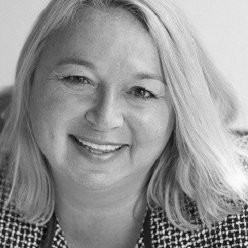 Dr. Laurence Terrisse Rulleau is a managing partner at CTI Life Sciences Fund where she has played a key role in the fund's investments since joining in 2014. CTI Life Sciences Fund is a Montreal-based venture capital fund investing across Canada as well as in the U.S. and Europe
Prior to this, Dr Rulleau served as a life sciences analyst covering the Canadian life sciences sector for more than 10 years and was involved in numerous mergers and acquisitions as well as IPOs.
Dr. Rulleau was also CEO of HLA-G Technologies a biotechnology start-up based in France and more recently she served as Vice-President Business Development of Univalor, the technology transfer office of Montreal's university and affiliated schools. Under her responsibility at Univalor in the last 3 years, more than 55 licenses with the industry were signed and 8 spin-off companies incorporated.
Dr. Rulleau holds a master's in biology from The Université du Québec in Montreal (UQAM) and a Ph.D. from Montreal University executed at Montreal Clinical Research Institute.