Close
SEVENTURE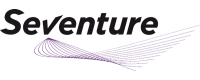 Seventure Partners is a long-term equity investor that actively supports innovative companies aiming at generating positive impact on humankind, society, sustainability and the planet.
With €900m net commitments as of end 2021, Seventure is a leading venture capital firm in Europe backing high growth potential companies since 1997 in 2 main areas: 1) Life Sciences: biotech, health & digital Health, nutrition, foodtech, blue economy, aquaculture, animal & agriculture, sport & wellness with a specific interest for microbiome-related innovations across Europe, Israel, Asia and North America; 2) Digital Technologies in Western Europe.
Seventure promotes the development of companies from inception (seed, venture) to later stage (growth, crossover, IPO) with deployed capital ranging from €500k to €10m per round and up to €20m per company. With Health for Life Capital™ funds (€160m and €250m commitments respectively in 2 vehicles) and its co-investment funds, Seventure is a worldwide leader in microbiome investments with more than 20 microbiome companies in its portfolio to date.
In May 2022, Seventure Partners renewed its support to Domain Therapeutics and invested in the group to support its advancement to the clinic stage.